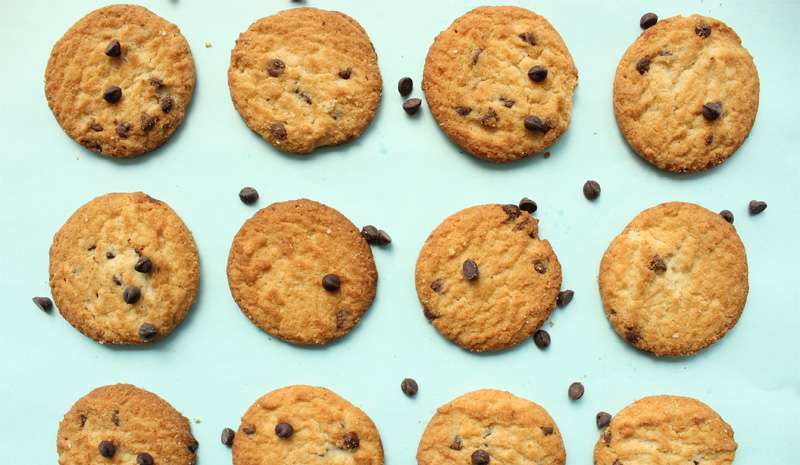 Everyone loves eating a cookie. You are never too young or too old to eat a chocolate chip cookie. But, while eating one, have you ever felt the urge to know its recipe? Have you ever felt that knowing this cookie recipe can help you bake delicious treats and make you a star among your family and friends?
Well, it's easier to buy the best cookies online. And you can always order delicious cookies that smell like freshly baked at home from the Cookieman store online.
However, if you are among them who find great pleasure in baking, we have a classic chocolate cookie recipe to share with you. 
This classic recipe is amazing, simple, delicious, and straightforward. Once you take the cookie out of the oven, you will see it is doughy, crispy, chewy, and fully baked. It is perfectly sweet and buttery.
Follow the steps written below on how to make the tastiest chocolate chip cookies at home.
Make the dough
The first step for making the delicious chocolate chip cookie is to mix the dry ingredients. Take a medium bowl and after measuring, put all the ingredients in the bowl.
The first thing is to take flour. It is very important to take the right amount of flour. Before you put the flour into the bowl, make sure to measure the flour. Do not use a liquid measuring cup for measuring the flour. Use a measuring cup used for this purpose.
The next step is to cream your sugar and butter together. One thing that you need to keep in mind is that you need softened butter. Softened butter makes your cookies as chewy like the best cookies online. You can either microwave the butter for around 15 seconds or take it out of your refrigerator 2 hours earlier.
Are you already tired? You can always go and buy the best chocolate chip cookie from CookieMan.
Are you motivated to continue the process? Okay.  After finishing mixing your sugar and butter, add vanilla and egg. Continue the process of beating the mixture and combine.
If you feel that the dough has the right consistency, start adding the dry ingredients. Keep stirring this mixture until it is combined properly.
Now comes the best part of the procedure. You start adding chocolate chips. Make sure to add lots of chocolate chips. It will ensure that you get at least two chocolate chips with every bite. Continue beating the dough until you feel that the chocolate chips are evenly distributed. 
Make sure that the cookie is not sticky, and you can roll it out easily. It should not be crumbly or dry.
Portion and Roll Dough
It is pretty common for people to eyeball the portions, but that will not get you the desired shape of a cookie. Use a cookie scoop to make sure that all the cookies are uniform in size.
After you are finished with portioning out your dough, you have two options- either bake them or freeze them.
Freeze your dough
Freeze the extra portions after rolling them into balls. This way, you will have your dough ready when your cookie craving starts or some unexpected guests arrive.
Before putting them into the freezer, put the portions on a parchment-lined baking sheet, and once it freezes for 30 minutes, keep it in an airtight container. You can store the frozen bits for around two months.
Baking the frozen dough
There are two ways you can consider making the cookie:
First, thaw them
When you want to bake the frozen dough, we recommend removing the dough balls from the freezer about 1-2 hours before baking. Set the dough balls on a parchment sheet and cover them with a napkin or a light cloth towel. Then bake as directed below.
Bake from frozen
Keep the dough on a parchment-lined baking sheet, and start pre-heating your oven at 350°F. The pre-heating should be done only if you are baking your cookie after taking it out directly from the freezer. 
Set the timer of the oven for 15 minutes and then remove them. The only difference for the cookies baked in this method will be that the top portion of the cookie will be a bit browner than usual. But it still tastes amazing.
Bake till they look like they are barely done
If you plan to roll the cookies immediately, you just need to roll them into balls and then place them evenly over a parchment-lined baking sheet. 
Important note - keep your chocolate chip cookie dough at a minimum distance of 1.5-2 inches. 
Bake the cookie for at least 8-10 minutes at 375 degrees Fahrenheit.
Final word
After reading this article, we hope that you will have no issue while making the best chocolate chip cookie at home. But if you are under-confident of making this cookie or failed to make them, don't get disheartened. You can always buy cookies online or visit a CookieMan store and buy the best chocolate chip cookie. 
If you are confused about the recipe or any other questions, feel free to ask questions in the comments section below.
---