7 Reasons How Chocolate Brownies Are a Perfect Choice for Foodies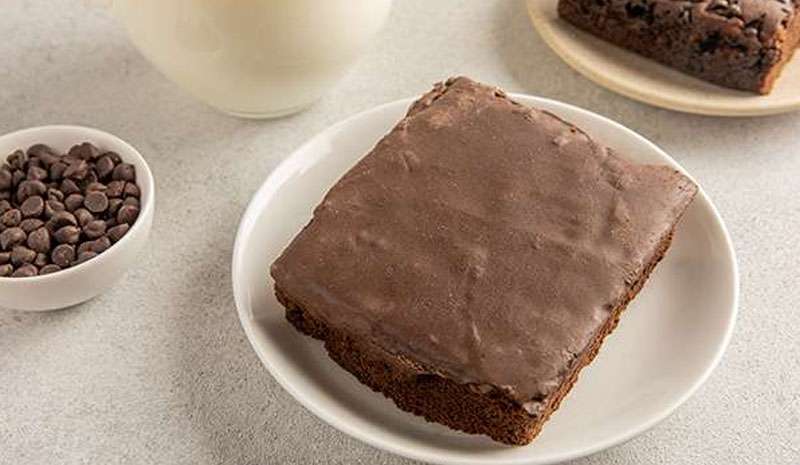 7 Reasons How Chocolate Brownies Are a Perfect Choice for Foodies
You love food specially cookies that are addictive but often get confused about the best choice. Classic chocolate brownies will be a true delight and a perfect choice for you. These chewy and gooey brownies are a great feast for the food lovers. Here are the reasons why classic chocolate brownies are a suitable choice for foodies like you.
They Can Munch As Much as They Can
Foodies often give it a thought that whatever they eat should be in a good quantity. When it comes to eating chocolate brownies, they do not have to think twice. These cookies are addictive and it is true that "no one can eat just one."
Besides being a good source of antioxidants, chocolates are known to help lower the blood pressure level and increase "good" cholesterol. Most of the times chocolate brownies made up of top bakeries like Cookie Man India are made up of darker chocolate that are known for having anti-inflammatory qualities. So, munching these cookies every now and then can cause no harm as such.
Super Delicious Supper
Foodies are too finicky about what they eat so they make their food choice with a great care. Chocolate brownies are one of the top choices for evening-time snacks. They have the right crunch, great texture and tempting aroma. So, instead of any other kind of supper filled with oil and spices which can also make them feel heavy at dinner time, chocolate brownies prove to be a great supper choice that can be eaten without any feeling of guilt.
If you are a foodie that is conscious about what you eat, buy brownies online and you can store them to satiate yourself whenever you are hungry.
Keep Them Well Satiated
There is absolutely nothing wrong with indulging in a sweet dessert like cookies often. There are researches to prove that indulging in eating cookies can bring down the stress level to a great extent. This is so because when you eat them, you feel that you are doing something good for yourself which cuts down the feeling of deprivation.
Apart from that, when they eat chocolate brownies foodie feel that they are comforting themselves with a great feast and hence they are good for their mental as well as physical health. Instead of oil these cookies use butter, wheat flours, nuts and chocolate all of which are immensely good for health.
Perfect Texture, Crunchy Exterior That Make Them Look and Feel Great
There is no doubt that chocolate brownies are very delicious but foodies are particular about the external appearance of their food as well. When these brownies are brought from the right place like Cookie Man of India which is known for selling the best chocolate brownies that just melt in your mouth, you can be rest-assured for the quality.
Apart from their awesome taste, every foodie loves the perfect texture and crunchy exterior of cookies. Their aroma is also tempting which make them a perfect thing to look at and not only foodies but anybody can easily fall in love with the perfect chewy and gooey exteriors of these cookies. They are normally square in shape but can be oblong or round in shape as well.
Best Satisfies the Sweet Tooth
Foodies generally have a sweet tooth. They cannot resist the temptation of having something sweet often. What better option to satisfy cravings for sweet than having chocolate brownies! While buying brownies online, foodies should take care to order these brownies from just the right place like Cookie Man India to taste the best flavors. Their creamy brownie frosting tastes just the best and their brownies are highly appreciated. Garnished with frosted brownies and milk chip chocolates, these chocolate brownies taste superb!
Kids Enjoy Them the Best
If you are a foodie kid then in all the probability chocolate brownies would be your first preference. Kids enjoy these brownies the most. Brownies come in variety of forms that may either be cakey or fudgy which depends on the density. These brownies are the darling of kids as they contain nuts, frosting, chocolate chips, cream cheese and a lot of other delicious ingredients.
Foodies Can Try Variations In it
If you are a food lover who wants to enjoy the best taste and particular about the flavors, you can consider giving a twist to the normal chocolate brownie and get your order customized. A variation made up of vanilla and brown sugar rather than chocolate in the batter is known as blond brownie. Some foodies like crust on the brownies while others do not.
They can go in for cakey, fudgy or chewy brownies. Cakey brownies are light, airy and moist and have a slight fluff with cake like interiors. Fudgy brownies are dense, gooey and moist. They have a fudge-like texture while chewy brownies are dense and have an elastic texture that makes them easy to chew.
Brownies are always more likeable than cakes and even cookies. On one hand where cakes are softer and fluffier, brownies are crunchier and have denser texture. If like every other foodie you too are in love with chocolate brownies and they are indispensible for you, make sure to buy brownies online only from a trusted place like Cookie Man India.
"Love desserts? Give them a healthier and better twist with Chocolate brownies."
---